List of (Done-For-You) Dropshipping Store By AliDropship
Starting your very own dropshipping business with a (DFY) done for your dropshipping website or store might just be the right thing to do.
Because this way, you'll be avoiding risks and leveraging the work of experts in setting up your store.
No doubt, dropshipping is still one best way to make money online.
And with the current dropshipping statistic pointing out the fact that over 50% profit is made in the business compared to store owners keeping inventory made its trend keeps going higher.
I mean, it all made sense when you don't have to keep inventory but instead sell online and have the manufacturer ship the products to your customers.
Majority of the hard work is passed over to the manufacturer and all you're left with is marketing the product.
Sounds interesting, isn't it? True!
However, not to sugar coat you here, there are still various routine and redundant tasks attached to running this business model.
And if you're not equipped with the right dropshipping software, you might as well close the business before you know it.
Which is why you need to be fully prepared even before you start by keeping abreast of everything that has to do with running this business successfully.
And in order to avoid the majority of these tasks and stress is why looking into a "done for you dropshipping services" might be a good choice.
Plus, you won't have to worry about making mistakes and risks that might cost you money while setting up the business yourself.
Benefits of "Done For You Dropshipping Service"
Below are few of the benefits to expect when getting a done for your dropshipping website.
Dropshipping Experience
Getting a done for you dropshipping store lets you tap into the experience of these top dropshipping gurus.
Instead of starting your own dropshipping business with mere guessing of what might work and what might not.
The experts place you ahead of your competition by getting you a website that is working already.
Profit Oriented
These "done for you website" are created with profits in mind.
Since the experts know what's working already in the market, your website will be customized to make as much profit as possible.
There's no need for testing the marketing because your store will be created to fit-in from day one. Thus, saving you unnecessary cost for adverts.
Deep Market & Product Research
Extensive niche research will be created for you website both in the area of niche products and evergreen products that are bound to sell anytime.
Majority of the research team uses tech tools and spy tools to compare several niches and finally comes up with something good for you.
Done For Your Dropshipping Stores by AliDropship
All available ready-made dropshipping stores by AliDropship come in different sizes and plans.
I'll be highlighting every one of them alongside their features and (Pros and Cons).
However, before we start i think it proper we understood what AliDropship is and how the company works.
How AliDropship Works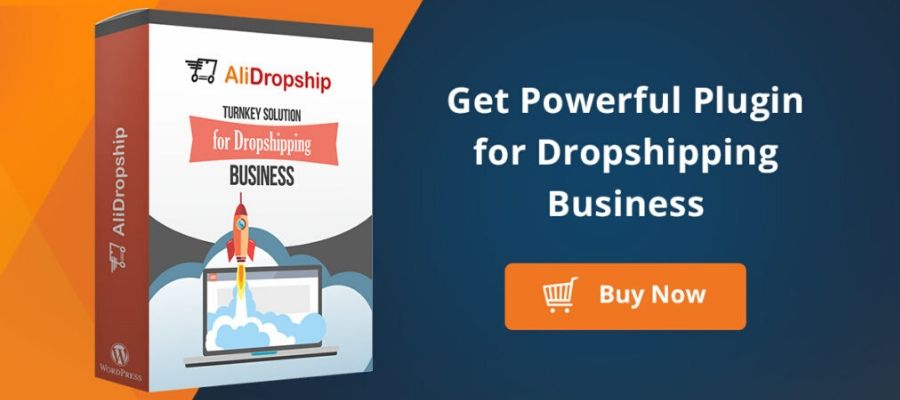 AliDropship is an eCommerce dropshipping plugin specifically created for WordPress dropshipping.
What the plugin does is that it allows you to create an eCommerce store on-top of WordPress and automatically link or connect your website to AliExpress.
This means with a click, you can easily import a product you like from AliExpress to your website.
The same thing also goes for fulling orders.
After promoting your products, if you have orders from customers that need to be fulfilled, you can simply forward them automatically to the seller on AliExpress.
And all this can be done with a push of a button.
The AliDropship plugin also comes with sets of add-ons built to optimize your dropshipping business in several areas you can't think of.
In summary, the AliDropship plugin is the foundation or tool used in creating all the available "done-for-you" dropshipping stores on the platform.
Think of it as the foundation at which your eCommerce dropshipping website is built upon.
The only difference is that the done for your store or turnkey website differs in;
Customization
Product numbers
Marketing services
Integration
Available add-ons
And many others.
So right now, we'll be looking at each one of the stores and how it works.
The custom store is a turnkey dropshipping website that is built as requested by the buyer. This is a customized dropshipping website that is built from scratch for users that are in need of it.
Basically, once you've purchased the store, you'll be assigned a manager that will discuss the details with you. Part of the details includes your preferred niche, store customization, domain name, payment gateway etc.
The website will be built specifically to your specification and taste. So yes, there's plenty of room for customization with the AliDropship custom store.
The custom store, however, comes in different packages as you can see below;
Basic Store ($299)
Advanced ($499)
Ultimate ($899)
Supreme ($2899)
Features of the Custom Dropshipping Store
Here are some of the features of the AliDropship custom store and why you might want to look into it;
With the custom dropshipping store, you'll get access to full customization of your website exactly the way you want it.
The store will be created to meet your standard depending on your country of location or kind of products you want to sell.
With the custom store, what you'll have is a full ownership of your website with an assistance manager ready to work with you for a month.
This is basically like having a dreamed website without having to go through any of the stress.
Also part of the feature is that you'll get to have an extensive product niche research for your website.
The niche research is carried out by the AliDropship expert team with quite a number of experience in the dropshipping business.
The AliDropship premium stores are copies of the successful dropshipping stores by AliDropship. They themselves run several dropshipping stores directly linked with AliExpress.
And copies of these stores are what they made available as the premium dropshipping stores.
The premium store includes the exact theme, winning products, customization and basically everything available on the real dropshipping website.
Getting the premium store means you don't have to do any customization again on the website because everything is actually done for you.
However, the only task you'll perform is installing the website on your domain name and web hosting account.
A free domain name and web hosting account on Bluehost can get the job done easily with Bluehost pre-installed WordPress.
All the available premium store cost a one-time fee of $300 with optional packages like the installation fee and marketing package.
Features of the Premium Dropshipping Store
Let's explore some of the features of premium dropshipping store and see what it's bringing to the table.
Since the premium store is an exact copy of the top-performing dropshipping website of the AliDropship team.
All products you'll be getting are winning and top-performing products already. And they are all bound to sell quick.
All that is required is the website installation and payment integration and after that, what you have is a full pledge working dropshipping website.
And if you still don't want to install it yourself you can choose to get the installation package and let them have it installed for you.
Winning Ad Copies
The marketing package includes the ads copies that you can use to promote your store across several social media platform.
This, however, comes with the marketing package or can be gotten from the AliDropship marketing services.
#3: AliDropship Established Stores
The AliDropship established stores on the other hands are real-life successful dropshipping stores.
These stores are created and run by the AliDropship team themselves to the stage where it generates passive income every month.
They are also built upon strong SEO optimization and paid ads, but once it starts generating passive income, they list it up for sale.
Compared to the rest of the done for you dropshipping store, the established stores is quite expensive.
However, it does comes with a lot of social media accounts with followers already and ads material that can be used to promote the store.
Features of AliDropship Established Store
The established store is a working store already so buying it is just a transfer of ownership.
Think of it as a standard investment in a ready-made business. Or more like buying an entire company.
Cons of the AliDropship Established Store
The store is quite expensive and I believe the price can be used to buy smaller dropshipping store like the premium store or the custom store specifically built for you.
General Features & What To Expect From AliDropship Turnkey Stores
These are general features and what you should look out for while ordering your 'done for you dropshipping website'.
Responsive Design
Each and every of the website that will be created for you will come with a responsive design both of web and mobile devices.
This will help deliver the best customer or user experience on your website which will also improve the overall SEO of your website.
Increased Conversion Rate
With years of experience in dropshipping, you shouldn't expect less from the done for you dropshipping website you'll be getting.
Every design on your website are done intentionally with the specific goal of increasing your store conversion
Premium Photos & Logos
As part of the done for you dropshipping service, all website created will be delivered with premium photo and logo designs.
You can expect an elegant looking website with full responsiveness on every device.
Product Keyword Research
After choosing your product niche, all products imported to your website will be fully edited with an SEO product description.
With this, you can expect to rank for your product keywords with the right SEO implementation on your website.
Conclusion
If you don't have all the time in the word and you want to look into the dropshipping business model. Starting with a done for your dropshipping store might just be the right thing for you.
So what do you think?
Which of the packages of the done for your dropshipping store do you consider the best?
Learn More