List of BEST Dropshipping Suppliers In The UK [2023]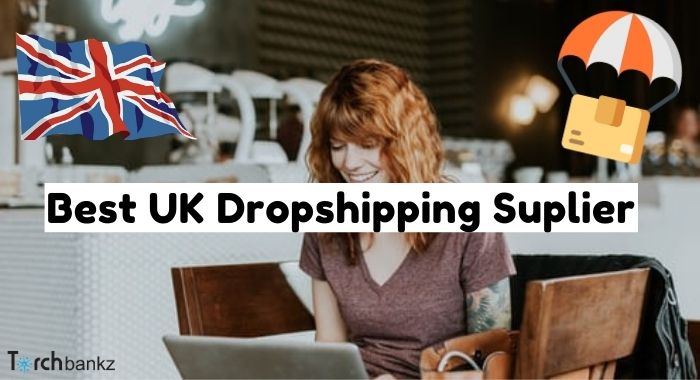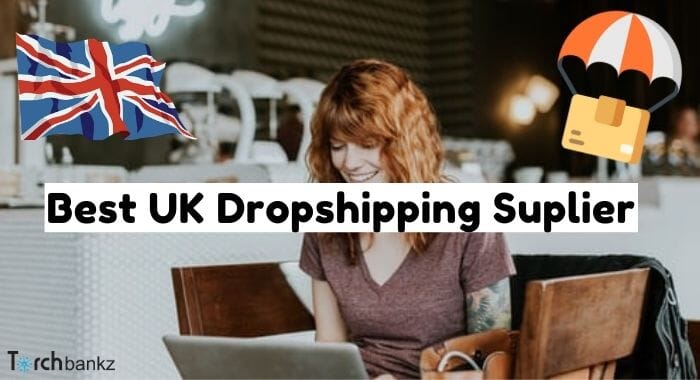 Are you looking for the best dropshipping suppliers in the UK? We've got you covered.
To begin with, choosing the best dropshipping suppliers is very vital to running a profitable dropshipping business online.
And according to some dropshipping statistics, 84% of dropshippers find the initial stage of finding and securing a supplier the hardest.
While suppliers do the warehousing and delivery of goods, it doesn't bear the burden of the customers' frustrations.
Most especially when it fails to supply on time or deliver quality products. The customer holds you accountable for such failures.
And that makes the stage of finding and securing a dropshipping supplier a very challenging one.
Best Dropshipping Suppliers In The UK
So in this post, I'll explore factors to look at while choosing the best dropshipping suppliers in the UK and, most especially, how to avoid the bad ones.
esources.co.uk
wholesalesdeals.co.uk
Worldwide brand
Avasam
TheWholesaler.co.uk
Chinabrands
MxWholesale.co.uk
Wholesale Frog
TbTrade.co.uk
StyleFlow.co.uk
The best places to find authentic and efficient dropshipping suppliers in the United Kingdom are on this list.
These services have built a reputation over the years as a reliable source for finding suitable suppliers and distributors.
So let's dive into the list.
#1: eSources.co.uk

eSources is the UK's largest verified online directory for finding dropshippers, manufacturers, wholesalers, and distributors. It connects buyers with wholesale suppliers for free.
Founded in 2005, eSources has built a record for detecting and revealing scams. And that has made the platform a choice platform for retailers.
eSources ensures that each of the suppliers is vetted and verified to be original and not scammers.
In an attempt to do that, eSources reduces the number of suppliers to include in their directory.
And even at that, eSources still keep the reputation of being the largest verified online directory for finding suppliers.
Below are some of the features that eSources offers:
Esources has an extensive range of products its suppliers sell. All grouped into categories and subcategories. To crown it all, eSources have suppliers for even the weirdest niche you can think of.
The website has a fresh vintage look, centering all its contents and not utilizing sidebars. The response time of the site is swift.
You can customize your search to find suppliers, products, buy leads, sell leads, and international.
You get a free hosting eCommerce website with quality customization options. It has the following benefits: unlimited bandwidth, SEO optimization, free customer support, and set up for PayPal payment.
eSources provides excellent customer support and a custom sourcing support for premium buyers
The platform has two options, free and premium. With a free account, you can run limited supplier searches. The cost of premium membership is £20 per month.
There are also cheaper long-term options such as the £50 for six months and £75 for 12 months. With the premium account, you can run unlimited supplier searches.
#2: WholeSaleDeals.co.uk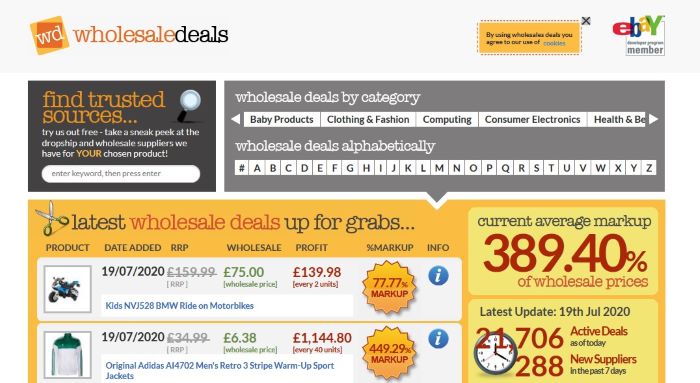 One of the biggest UK online platforms to find wholesalers, the website appeals to buyers sourcing for cheap products and excellent dropshipping services.
Founded in 2004, WholeSaleDeals is absolutely one of the oldest dropshipping suppliers in the UK.
As expected, it also has one of the largest verified suppliers directories.
It has 356, 523 verified wholesale and dropship suppliers. That's quite a considerable resource base to profit.
Below are some of the key features of WholeSaleDeals.co.uk:
The product categories available on the website include toys and games, baby products, clothing and fashion, health and beauty, consumer electronics, home and garden, jewelry and watches, and others.
It has a user-friendly design that appeals to both young and old.
WholesaleDeals offers a price comparison tool. It allows for a comparison between the dropship deals price and the price of the same product on established eBay and Amazon.
It's available for both free and premium membership.
Wholesale deals offer global access to both verified local (UK) and international suppliers.
#3: Worldwide Brand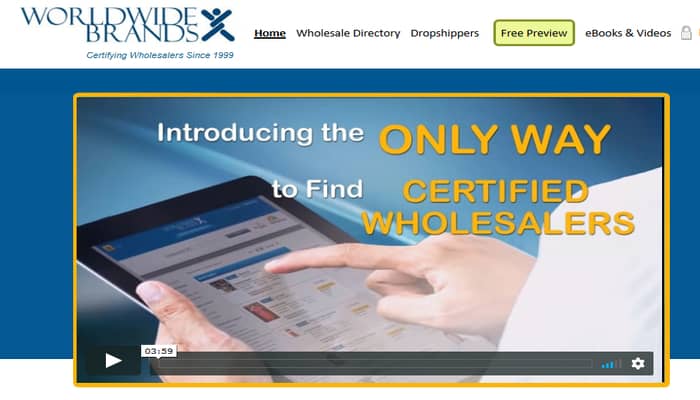 The grandfather of the supplier directory, Worldwide Brand is a long-running online directory for wholesalers and dropshippers.
Since its inception in 1999, it has maintained its status as one of the biggest supplier directories, with over eight thousand verified suppliers in its database.
Below are some of the key features of the Worldwide Brand.
The product range with this directory is massive. There are over 1.8 million products and still counting on the website.
The design of the website is pleasing, a departure from other eCommerce old school designs.
No room for automation; you have to sort out your orders on your own.
It charges a one-time subscription fee of $299. The high upfront fee discourages small-time businesses from using this option.
If you are into dropshipping for the long haul, paying the upfront cost will save you money compared to other drop shipping sites (and that's what sets them apart).
Information from the UK, Canada, and USA suppliers give it intercontinental coverage.
Try WorldWideBrand
#4: Avasam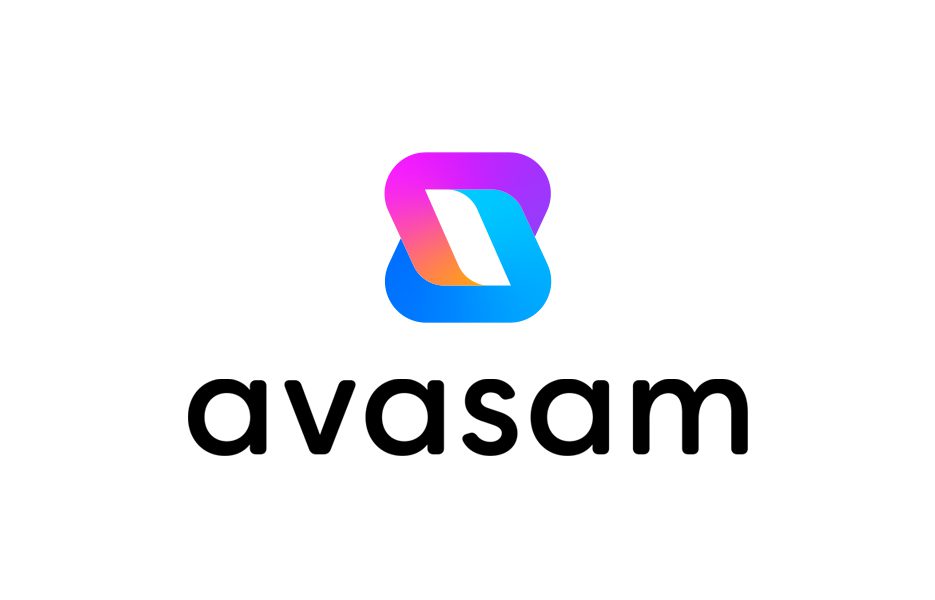 Avasam is a fully automated dropshipping platform in the UK that provides tools for sellers to source products from verified suppliers and sell them to online shoppers.
The platform has been working on the concept of automated dropshipping for a while. They launched their first product, Avasam Marketplace, in 2014 and have since grown into a full-fledged marketplace.
Avasam is the only multi-channel dropshipping marketplace that helps you do everything from integrating your store to sourcing products from UK-based verified suppliers to automating your product listings, orders, payments, shipping and inventory synchronisation.
Here are some of the key features of Avasam
Easily source inventory with just a click of a button via UK-verified suppliers
You can send product details to your store in just a few clicks
Avasam integrate easily with popular eCommerce platforms
Your orders and shipping information flows automatically from your store to your suppliers

Reliable customer support
#5: TheWholesaler.co.uk
TheWholesaler is the UK's largest free wholesaler online directory. Founded in 1999, TheWholesaler has continued to offer its directory for free to both buyers and suppliers.
However, TheWholeSaler allows suppliers to advertise on the platform willingly, in order to give their brand a boost on the directory.
Absolutely, that is the way they have been able to stay in business.
It isn't without a glitch. It's terrific for buyers who are on a budget but need to find suppliers.
And that's because the majority of the suppliers are targeting mid-range buyers. Needless to say, it would be difficult to find a dropshipping supplier.
However, it also depends on the niche. A typical example is the gadget niche. You can easily find a dropshipping supplier willing to sell to retailers on budget.
That aside, here are the basic features of TheWholesaler.
It offers a diverse and extensive collection of products. Some include adult products, cosmetics, kids' products, furniture, sports and toys, fashion accessories, and gifts.
The website uses a simple but attractive design. It is easy to navigate, and the site loads quickly without delay.
You have to contact and send your requests individually to the supplier of your choice.
Access to the online directory is free.No membership fee.
It's limited to the United Kingdom region.
#6: Chinabrands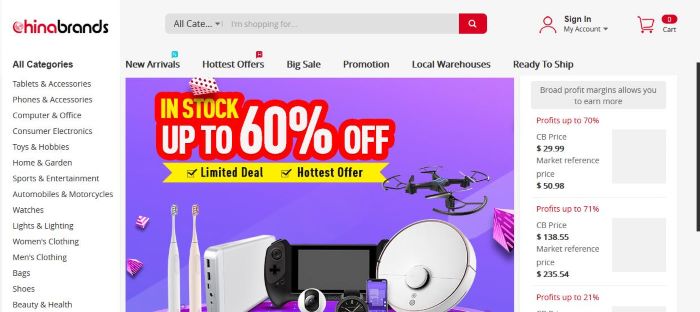 A global dropshipping company originating from China, offering you free access to a network of manufacturers, and suppliers from China.
Founded in 2007, ChinaBrands has a clean and intuitive interface that makes it unique from most of the other platforms listed here.
Needless to say, the beautiful user interface is merged together with automation tools that make drop shipping easier.
As expected, most of the products on the platform are from Chinese suppliers and manufacturers.
Although Chinabrands have their suppliers from China, they ship products worldwide.
Below is what ChinaBrand has to offer for dropshippers:
ChinaBrand offers full catalogs access. It provides a wide range of products which include phones & accessories, automobiles & motorcycles, jewelry, clothing accessories, toys & hobbies, home & garden and lots more.
The website has an impressive design. It's user friendly and easy to navigate.
It offers free eCommerce stores to account holders.
Chinabrands automates your inventory, auto-order fulfillment, tracks your orders and sources, and publishes your products. It also offers SEO friendly product descriptions to boost your store visibility on the web.
The products are subject to quality checks. It has a quick and responsive customer service ready to provide workable solutions to any customer complaints.
It's free to use and other unlimited access to its dropshippers listing.
It accepts payments from a wide range of options. PayPal, Western Union, bank transfers, and Alipay are acceptable payment outlets.
With a network of dropshippers from over 200 countries, ChinaBrand is a genuinely global dropshippers company.
#7: MxWholesale.co.uk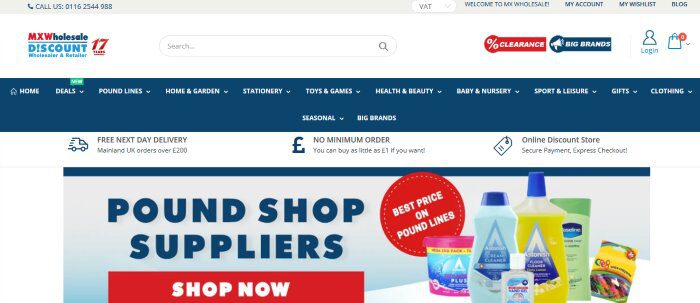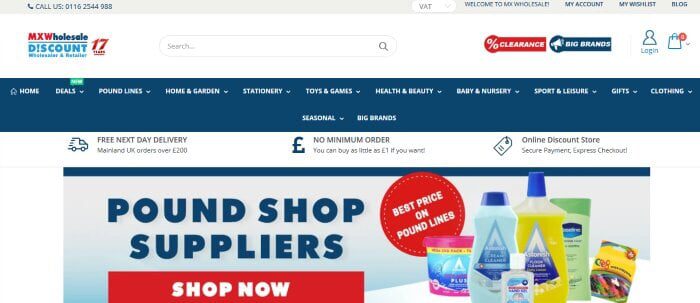 Founded in 2001, MxWholeSale started as a pound shop before becoming one of the best wholesale suppliers directories in the UK.
It's a great platform to find quality dropshippers in the UK.
And here's the best part. MxWholesale is very strict and picky when it comes to adding a supplier to its directory.
And this has made the platform pretty safe to find a trustworthy supplier.
Below are some of its features:
Buyers enjoy the benefit of customizing their orders to suit the customer's needs. Product categories on the website include home and garden, toy and games, health and beauty, sport and leisure, and many more.
The design of the website is excellent.
You have to do all the ordering and sourcing yourself; it does not have any automation feature.
It is free to use.
Its reach is the UK where it offers drop shipping services to any address in the region.
#8: Wholesale Frog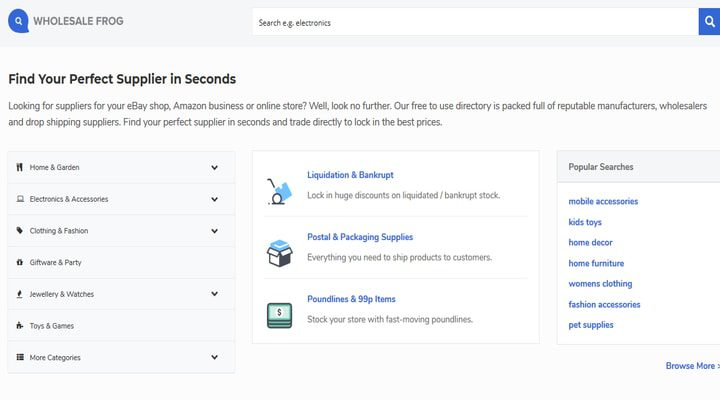 It's a trustworthy company that connects buyers with reliable and quality suppliers. Opening an account opens you to resources to help you succeed in the business.
Known for simplicity and ease of use, Wholesale frog now known as SourceFlow allows you to easily find and secure a supplier for your product.
Just like every other platform, Wholesale frog lets you locate suppliers by choosing a product category.
Below are some of the features of Wholesale frog:
The product range covers a lot of profitable niches such as home and kitchen, pet supplies, computers and laptops, clothing and accessories, health and beauty, DIY and tools and stationery, and office.
The interface is user-friendly and has a refreshing and straightforward outlook.
The customer care support is responsive and offers additional support services.
There's no premium option, open a free account, and enjoy unlimited access to its database.
It covers an international market, and not just restricted to the UK.
#9: Tbtrade.co.uk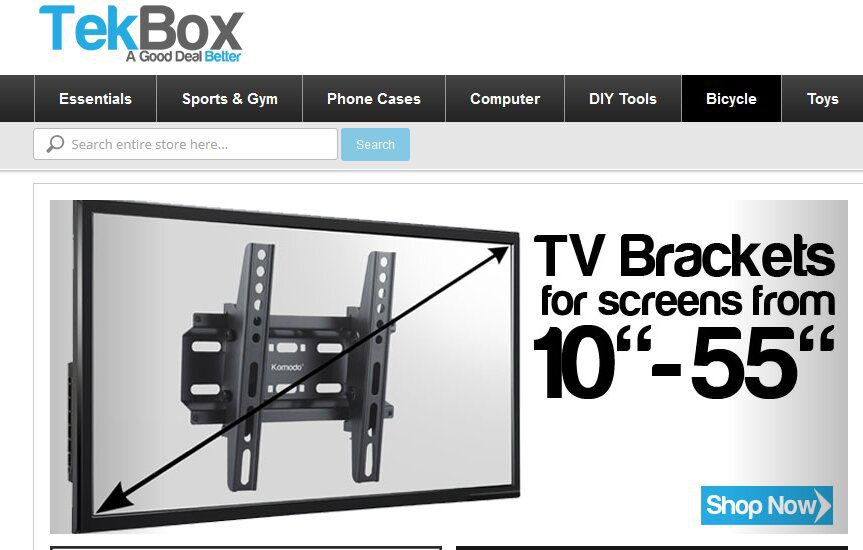 For top items, TbTrade is a reliable website. It connects you to dropshippers that deliver high-quality items.
Although TekBox has the UK as its only market, it's one of the fastest-growing dropshipping suppliers' directories in the UK.
In essence, they only deliver within the UK. And that makes a perfect fit for retailers looking to sell via the dropshipping model to UK customers.
However, getting accepted as a retailer on TekBox involves a manual application by sending them an email or by contacting them via their contact page.
And this implies that each of the applications is strictly reviewed to reduce scammers on the platform.
Aside from that, below are the features offered by TbTrade.co.uk:
Its product range is not as extensive as others because it only collects dropshippers that produce top items. The products it offers dropshipping services for are sports, home wears, pet products, and computer products.
Payment for goods is secure. It accepts payment from MasterCard, American Express, Visa, and PayPal.
Customer care lines and an email address are on the website for all your make inquiry and report issues with the website.
It's completely free. Anybody can access this website and its database for free.
TbTrade only focuses on the UK as it's only target market
#10: Styleflow.co.uk
While the majority of the suppliers listed here offer a lot of products, StyleFlow settled to be a trustworthy dropshipping supplier in the united kingdom for fashion products.
Needless to say, they offer lingerie, swimwear, tops, shoes, and different items of clothing.
Below are the features they offer.
The product range has just one category, which is fashion wear. It has different subcategories such as men's wear, women's wear, plus size garments for both sexes, and shoes.
The website's appearance is lovely and suitable for a fashion website.
It accepts payment from PayPal, American Express, Visa, and Master Card.
They have a customer care center and active emails addresses that attends to customer's complaint swiftly.
The only requirement to enjoy the service of this website is to open an account. It's utterly free to use.
It offers dropshipping services to the UK and other parts of the world.
What to Look for When Choosing a Dropshipping Supplier in the UK?
Suppliers are irreplaceable players in dropshipping. It's impossible to skip them, doing that means you are no longer dropshipping.
After building a user-friendly e-commerce website and generating traffic to the site, suppliers are your next most significant concern.
Preferably, deal with the dropshipping supplier problem first before you start generating traffic to your website. You do not want to lose a customer on account of a wrong delivery experience that is avoidable.
Finding the best dropshipping suppliers is not the easiest of tasks. Bad dropshippers flood the market.
However, there are several factors you can look out for when searching for the best dropshipping suppliers for your e-commerce business.
They include available customer care, fast shipping, product order fee, and quality products.
Does the dropshipping supplier have a customer care line? Is it active? If yes, how fast is the response time? Better to know ahead of time how the dropshipping supplier handles its clients.
If there's a problem, you need to know that your dropshipper supplier can respond fast. Lack of effective customer care is a strong signal that your supplier isn't professional.
Don't ignore the unavailability of customer care services by suppliers. If you get into problems, who do you contact to get it resolved?
In the course of working with a supplier, it is possible to encounter some problems. Get a dropshipper you can quickly contact for solutions and receive a response in a timely fashion.
The ideal customer care service is round the clock availability.
How fast can the supplier ship products to the customer? You want a supplier that takes nothing more than 24 hours to ship a product to the buyer. Except in extreme cases due to the distance, 48/72 hours is the acceptable limit.
Customers are impatient by nature, with the slightest delay in receiving their purchased goods and they are already on the lookout for a faster alternative.
The dropshipping market is so competitive. Many options are waiting and wooing your customers to their website.
Choose suppliers that have a track record of shipping goods quickly to customers. A fast delivery supplier gives you an edge over your competitors.
Dropshippers charge a standard product order fee every time you make an order. The cost is compensation for the dropshipping services they provide for you.
Dropshippers use their resources to store, package, and ship your customer orders. It is only logical that they charge a standard fee for these services.
Some suppliers take advantage of the product order fee to charge ridiculously high prices.
Different suppliers have different rates for their product order fee. Whether or not the payment is costly depends on your product margin.
Does the product order fee affect your profit margin? If it reduces your profit beyond what you can consider sustainable, look for other cheaper but quality options.
Increasing the price of your product is not always the right step. There's the danger of overpricing your product beyond what your customers are willing to pay.
Without this factor, the other factors are a waste. If you find a dropshipper that ticks the other three boxes (available customer support, fast shipping, and reasonable product order fee) and doesn't have quality products, it's not good enough.
It is essential to find a dropshipper that has quality products. This factor has to be the first point of consideration when choosing a supplier in UK.
Your customers can overlook delay in product delivery, and you can work around the other two. But as for inferior products, the customer can't forgive.
Low-quality products will harm your reputation and make you lose customers faster and on a bigger scale than any other factor.
The benefits of using a supplier that delivers quality products outweigh the disadvantage, which is higher cost and lower profit margins.
Such benefits include fewer returns of merchandise, more brand recognition, encouraging reviews and appraisals, higher profits over the long-run from increasing patronage, more referrals, and higher customer satisfaction and returns.
We have established four essential factors to look for in a dropshipper in this section. In the next, we will review some of the best UK-based dropshipping suppliers.
Conclusion
There you have it – my pick of the best dropshipping suppliers in the UK to find and secure your verified supplier.
While some of the platforms are free and some are paid, I advise you seek the best. If you're still finding it hard to make a decision, then:
Has my recommendations and backings.
eSources is one of the oldest and largest suppliers' databases. Also, having both a free and paid plan makes it a better option. Because you have the option to test the waters before subscribing to their premium plans.
Also, if you're into dropshipping for the long-run, then you might want to consider WorldWide brands. Their one-time fee makes it a good choice for any retailer willing to dropship goods.
Lastly, WholeSaleDeals is absolutely another trustworthy list to consider. Offering both paid and free plans, they also have one of the largest databases of suppliers to choose from. In the end, the decision is up to you to make.
Which one will you go for?
Is it eSources or is it WorldWide Brands? Or maybe WholesaleDeals? I would love to hear from you in the comment below.
Learn More: